I've been watching a lot of movies lately. So me and my girl watched the Twilight Saga: New Moon yesterday on it's first day. The movie was directed by Chris Weitz, the guy behind the movies American Pie and The Golden Compass. Cast is still the same as the Twilight movie.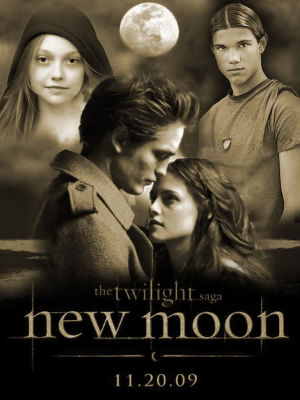 I personally didn't enjoyed the movie. Maybe because I am not a very big Twilight Saga fanatic. And that's my point, if you are not really a very big Twilight dude or girl who giggles about the not-so-good-vampire-actor Robert Pattinson or a Kristen Stewart fanatic, you won't definitely enjoy the movie.
The narrative is a bit rough, the pace of the movie is really slow, a bit boring, and sometimes I feel like that there is nothing really happening about the movie. Action scenes are very few! The vampire versus werewolf scene is not very exciting at all.
The only thing that I liked about the movie is how big the werewolf is. I didn't expected that it is a very huge werewolf just like the size of Bella's truck. You can watch it if you like, but if you are not a Twilight Saga fanatic kind of dude, you will not be entertained at all. That's the reason why I think it got a 31% Tomatometer on RottonTomatoes. 😛