Nintendo's 25th Anniversary Mario Wii And DSi Consoles
Nintendo will launch a Red Wii and DSi XL game consoles this month in celebration with the 25th anniversary of Super Mario Bros. one of the most popular game by Nintendo since the 80's. Mario was created by a Japanese video game designer Shigeru Miyamoto and has appeared in over 200 video games since his creation. Other creation of Miyamoto includes Donkey Kong, Legend of Zelda, Starfox and more.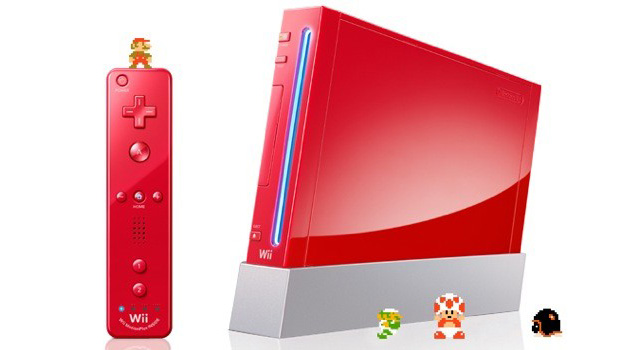 From mashable:
The red Wii bundle pictured above will launch on October 29, and it will include both Wii Sports (which is bundled with every Wii console) and New Super Mario Bros., along with a pre-installed copy of the original Donkey Kong arcade game that introduced Mario (mario) to video game fans back in 1981.
The DSi XL bundle below will arrive exactly one week earlier with a copy of the portable version of New Super Mario Bros. It's adorned with icons representing famous Nintendo characters.
I'm a very big fan of Mario Bros. since I was a kid… And I am hoping to get the red Wii bundle if ever they will launch it in the PH. 🙂
Check out this Super Mario Bros. 25th Anniversary page!