Thai Sculptor Transforms Scrap Parts Into Jumbo Autobots
Wow. Being such a fanatic of the Transformers movie, I can't believe someone actually made a real giant Autobots out of scrap metal and auto parts.
Giant Transformers sculptures made from recycled automobile and truck parts will be rolled out at Ripley's Believe It or Not locations around the world this summer.

The Autobot art pieces, which come in 19-foot-tall and 8-foot tall versions, are being created by Thailand-based artist Anchalee Saengtai for England's famous freak show.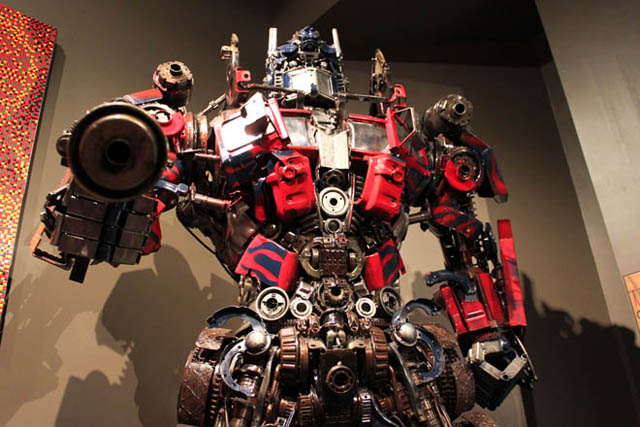 The Transformers: Dark of the Moon will premiere this coming June 29 in the USA and July 1 in the Philippines.
(via wired.com)