Marvel Unveils New Avengers Art Poster
This is definitely a wonderful teaser poster unveiled by Marvel Studios, The Avengers! I remember a few days or weeks back that Marvel releases individual teaser posters of each character. They look better when they were combined.

Click image to view higher resolution.
The Avengers will primarily consist of: Scarlett Johansson as Black Widow, Robert Downey Jr. as Iron Man, Mark Rufallo (rumored) as Hulk, Chris Evans as Captain America, Chris Hemsworth as Thor, Jeremy Renner as Hawkeye and Samuel L. Jackson as Nick Fury, Maria Hill, and Phil Coulson.
Individual photos after the jump.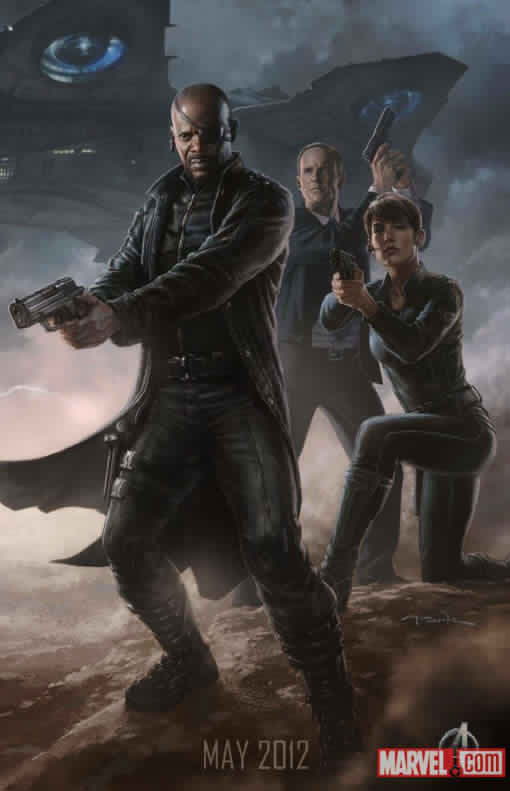 via (insidemovies.ew.com)