Site Recommendation: iCapture.com.hk
If you are looking for a photo booth rental in Hong Kong for your parties, corporate events, wedding or any other event… check out iCapture.com.hk
They got some really good pricing compare to other photo booths that you can find in Hong Kong. The photo booth design can blend well in any event so you don't need to worry on where to place it during the event because of its sleek, clean and presentable design. They also provide online gallery of your pictures so you can get hold of your photos online!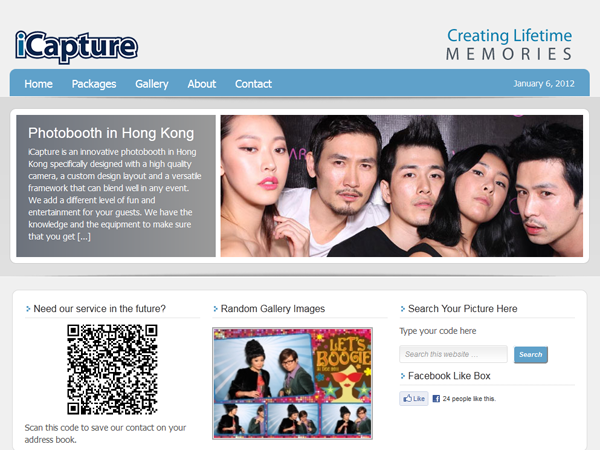 Visit their main website for more info at iCapture Photo Booth Hong Kong
Or like their page on Facebook at: iCapture Photo Booth Facebook Page
Go follow them as well on Twitter at: http://twitter.com/iCaptureHK
You can email them for inquiries at: info @icapture.com.hk
Or call them directly in Hong Kong at: +8522940-1625
They are located around Kennedy Town, Hong Kong
.