20 International Artists Live in Manila – THEN & NOW Concert Series!
This is it. The much awaited Concert Series to be held first time I guess in the Philippine music scene! The THEN & NOW Concert Series by IMG Live! 20 International Artists are all set to perform Live in Manila this coming February 6, 2010 at the SM Mall of Asia Concert Grounds! (UPDATES ARE LISTED BELOW) I first heard this news on Good Times at Magic 89.9 where they interviewed T.Q. over the phone and I was looking for some resources on the internet about this event but this is the only time that I found one.
Anyway, Seems like early 2010 is a very big concert break for all Filipinos! First comes, the Ne-Yo Concert in Manila January 2010, then Paramore Concert in Manila come March 2010, then we have The Killers Live in Manila 2010! This is really a big blast! 😀 I can't wait to see this one of a kind concert series here in the Philippines! Back to the Then & Now Concert Series, All 20 international recording artists who shared their hits with us from late 80's. 90's and up to present will perform their hit songs live onstage! Some of the featured artists includes: Baby Bash, TQ, Frankie J, Jojo, Tracy Chapman and many more! 🙂
Frankie J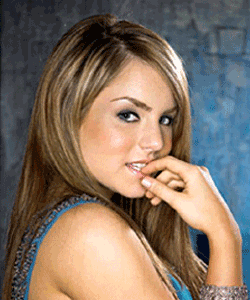 Jojo
Here's an overview of the featured artists for the Then & Now Concert Series:
Frankie J. Accomplished R&B singer-songwriter-producer Frankie J is made famous by his songs "Don't Wanna Try", "Obsession (No Es Amor)", "How To Deal", "Suga Suga" (with Baby Bash), and his own cover of "More Than Words"
JoJo. She's cute as a button, and she's had film projects (Aquamarine and RV, among others) on top of her hectic singing career. Known for her hits "Baby It's You", "Leave (Get Out)", "Too Little, Too Late" and "Beautful Girls Reply".
P.M. Dawn. Remember "Set Adrift on Memory Bliss" and "Lookin' Through Patient Eyes"? It was the awesome stylings of PM Dawn that made those hits possible. Other hits from this pop/rap duo: "I'd Die Without You", "Paper Doll", "Downtown Venus", "I Had No Right" and "Gotta Be (Movin' On Up)".
Baby Bash. Baby Bash frequently collaborates with, and writes for other artists, but also has several hit songs to his credit: "Cyclone" (featuring T-Pain) (2007), "That's How I Go" (featuring Mario and Lil' Jon) (2009) and "Suga Suga" (with Frankie J) (2003).
TQ. TQ may be considered the pioneer of "Thug R&B", His breakthrough single "Westside" was one of the biggest singles of 1999.
Diana King. Diana King is best known for her monster pop/dance hit "Shy Guy" (1995). Other hits to her credit include her covers of "Ain't Nobody" (1995) and "I Say a Little Prayer" (1997), as well as the pop hit "L-L-Lies" (1997).
Exposé. The all-girl trio known as Exposé were tearing up the charts not only with dance hits "Come Go With Me", "Point of No Return", "What You Don't Know" and "Let Me Be The One", but also with more mellow and laid-back tunes such as "Seasons Change", "When I Looked at Him", "As Long As I Can Dream", "I'll Say Goodbye For The Two of Us" and "I'll Never Get Over You Getting Over Me".
Paula DeAnda. R&B singer-songwriter Paula DeAnda broke into the music scene in 2006, already with four hits to her name: "Doing Too Much" (with Baby Bash), "When It Was Me", "Easy" (with Lil Wayne or Bow Wow, depending on which version you got), and "Walk Away (Remember Me)" (with the D.E.Y.).
There's no details yet about the ticket pricing and I can't find them yet on Ticketnet and Ticketworld. But the organizers said that it would cost around Php4,500 for a front-row spot. Just an estimate I guess. I will keep you all posted for the ticket price when they go public. 😉
The Then and Now Concert Series by IMG Live! is a John Usi production.
Credit goes to this SOURCE. Thanks! 😀
UPDATE:
I am not sure if this concert series will happen on the said date. The links from IMG Live are all gone. Maybe something came up. Not sure though. Sad to hear that it will not going to happen anymore.

The Then and Now Concert Series is rescheduled this coming May 15, 2010 8PM at the SM Mall of Asia Concert grounds! Ticket prices as follows: P4,400, P 2,860, P 1,650, P 770. For inquiries, you can call 891-9999 or 911-5555. Some of the featured artists are JoJo, Frankie J, Baby Bash, Diana King, SWV and P.M. Dawn.
Visit the official Then And Now Music Festival page for more details about the event.